It makes me giddy just writing about this.. I have just received the biggest box ever 🙂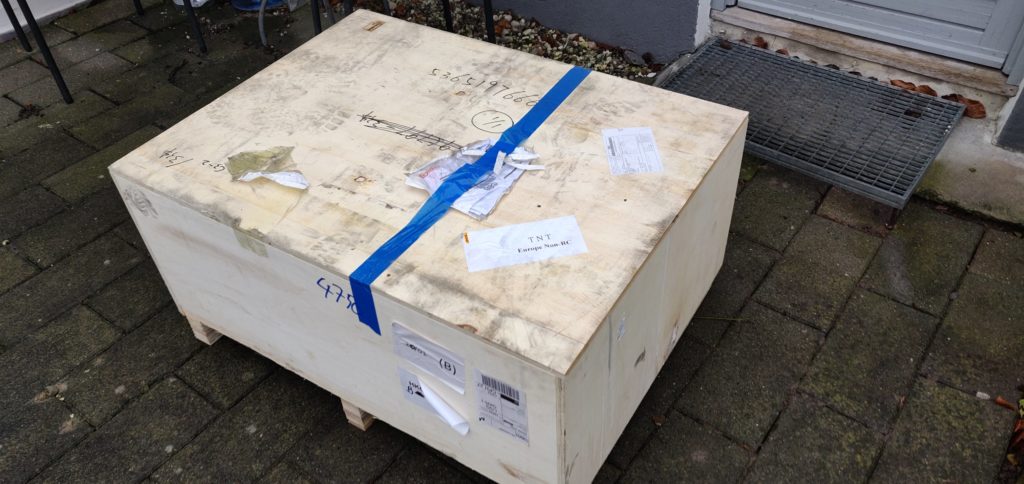 Naturally the box appeared while I was at work so I had to go home to move it inside. after all you would not leave something like this outside for too long would you?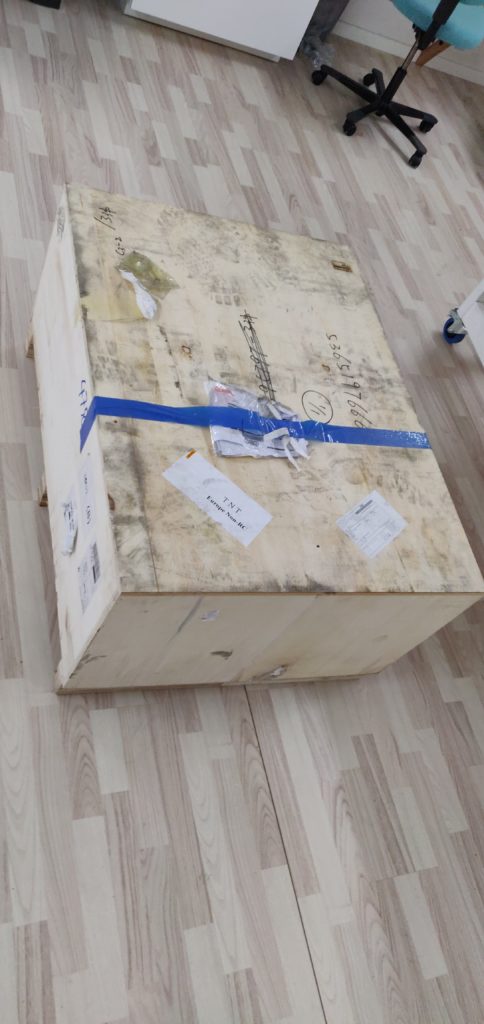 Okay, I got it inside and it is pretty massive! I think the weight was written to be 73kg. I managed to get it up on one side and transported it through the house.
Now, let's take a peek inside!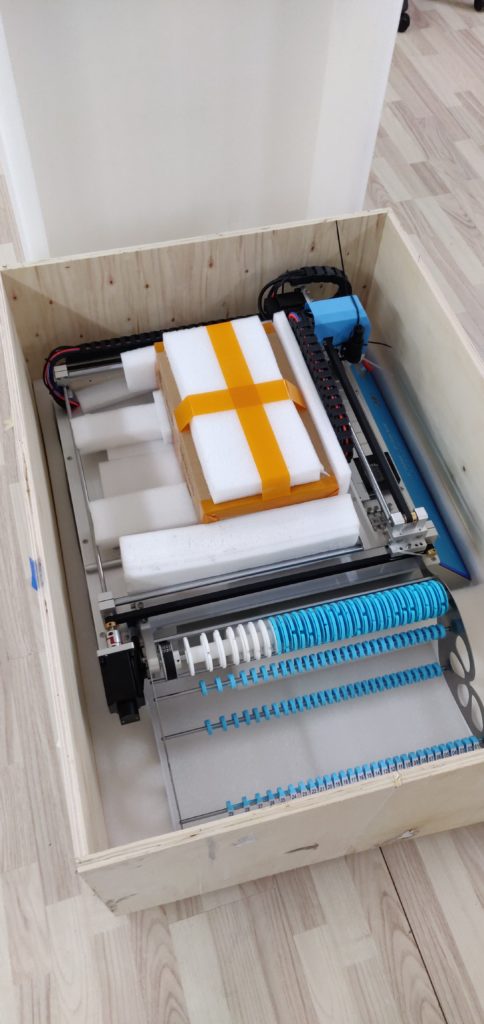 Oh Yes! It is a pick and place machine! a what-what machine? You heard me. Pick and place.
More specifically a Charmhigh CHMT36VA. It is one of the cheapest pick and place machines you can get – about $3300 excluding import taxes. It has 29 feeder locations along with a few tray areas in the front and the capability to use a vibration feeder and the option to mount IC trays in the middle of the machine.
There is a small box with tools along with the machine: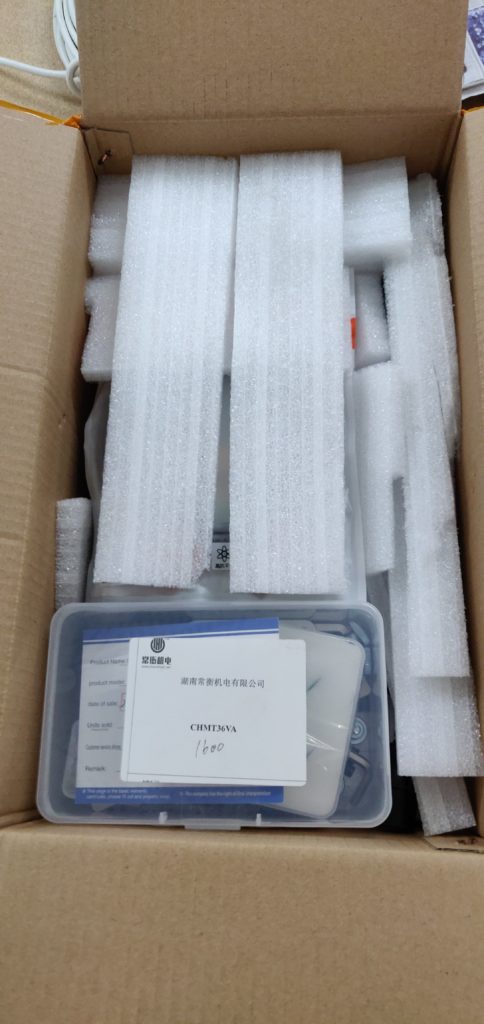 As you can see they have used plenty of leftover packing inside. the small box in the front contains most of the real stuff – nozzles a few tools and a calibration PCB. I will take a better photo in a short while of what is inside the box.
I noticed a rather big spot with what looks like some fluid spillage on the front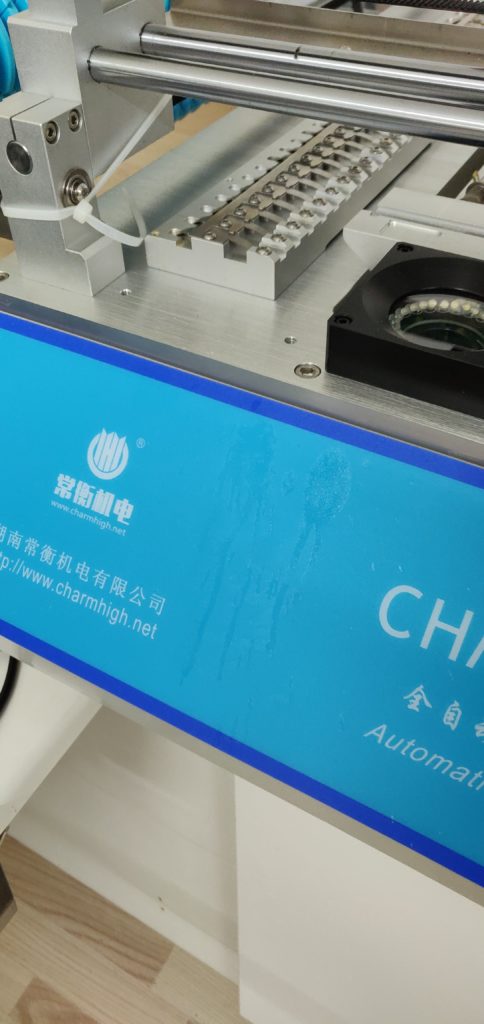 It is not something I have done much about since it does not seem to affect the machine.
Of course I was expecting this arrival so I had made some space for it. I quickly moved the machine from the packing and onto its new space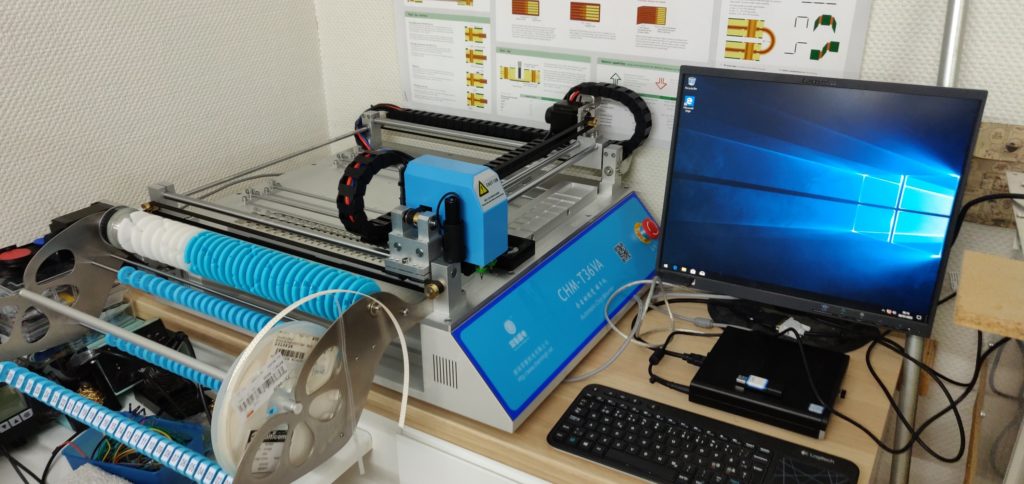 Behold! A pick and place machine with computer and even the first reel in the feeder area!
Next up is turning the machine on and trying out some pick and place action! Stay tuned!